Talking to a healthcare provider about your sexual health can be intimidating. You might feel embarrassed about the questions that you have; you might not want to admit to certain feelings or fears about your health. However, being able to talk to your healthcare provider about your physical health as it relates to your sexual health is absolutely crucial.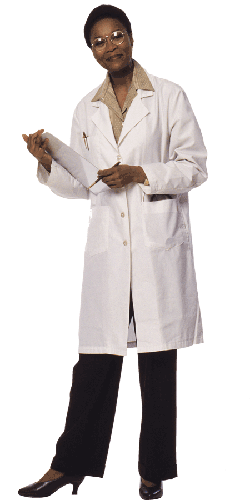 If you can't be totally honest about what's happening with your body and your feelings about it, you won't be able to get accurate treatment. Your healthcare provider should be able to give you straightforward, nonjudgmental feedback and advice about your body and sexual life, but he or she has to start with the whole picture!
The first step is to choose a healthcare provider that you trust. They should be someone who is open-minded, honest, and very good at listening. Be sure to talk to your healthcare provider about your own boundaries in terms of what is okay in terms of how they deal with your body and health concerns.
If you feel uncomfortable with your healthcare provider for any reason, follow your instincts; ask around for other recommendations. Your good health depends on your ability to communicate and rely on your healthcare provider! You might have to try more than one before you feel completely comfortable. But when you do, they  will be an ally as you continue to learn more about how to remain in good health.
When thinking about how to discuss your concerns or sexual problems with your healthcare provider, remember that:
they are there to help you
the things you want to talk about are almost certainly not new.
they  will have dealt with many patients who come to the table with all kinds of questions or conditions.
Ten Questions to Ask
The questions you may want to ask your healthcare provider can cover a wide range of topics. from changes in sex drive, dealing with sex during pregnancy, pain during sex, protecting your fertility, what form of contraception would be best, or other issues. There are few topics, however, that any sexually active person should be sure to discuss, including preventing sexually transmitted infections, getting tested, and more.
The 10 questions below are a great place to start the conversation with your healthcare provider.
I want to make sure that I'm taking all of the right steps to protect myself from sexually transmitted infections. Where should I start?
How can I talk to my partner about STIs? Can you give me some advice?
I want to make sure that my partner and I get tested before we have sex. Where should I go? How can I bring up the topic with him/her?
Given what we've talked about in terms of my relationship history, should I be tested for STDs/STIs? Which ones?
How often should I be tested for STIs? Which ones?
Are there any vaccines I should consider to protect myself from STIs? Are there vaccines that are recommended for me?
What are my options when it comes to birth control? How can I talk to my partner about birth control options?
I've been feeling differently about sex recently. Can we talk about what might be going on?
What screenings* are recommended for someone my age? (*such as STI tests, mammograms, prostate cancer screening, etc.)
I'm not always happy with the way my partner treats me. Can we chat about that?
Your provider needs to know some personal information about you so that she or he can help answer your questions and assess your risk and offer the correct advice. You may want to talk to your provider about the following:
Your sexual history
Your current sexual practices
Your condom use
Any symptoms you have
If you could be pregnant
Finding the Right Provider
What if you don't have a regular healthcare provider? Where do you begin trying to find one? You can start by asking family, friends, or co-workers for referrals. If you have health insurance, your insurance company should offer a list of providers as well. The links below offer another resource, allowing you to search for appropriate providers and health centers in your area: