Executive Staff
Lynn Barclay
President and Chief Executive Officer
she/her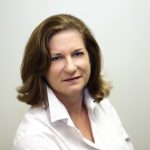 Lynn Barclay has led ASHA in the position of President and CEO since July 2006. Ms. Barclay builds and maintains relationships with colleague organizations, from the American Sexual Transmitted Diseases Association (ASTDA), to the National Coalition of STD Directors (NCSD), to the Centers for Disease Control and Prevention (CDC). Additionally, Ms. Barclay serves as a liaison to other national organizations.
Deborah Arrindell
Vice President, Health Policy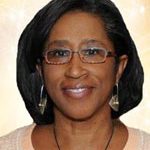 Deborah Arrindell has provided leadership to ASHA's policy and advocacy efforts for more than 12 years. She currently manages ASHA's office in Washington, DC, where she advocates on behalf of ASHA before legislative, administrative and private agencies on issues related to the prevention of sexually transmitted infections (STIs) and access to comprehensive sexual health information. With more than 30 years of experience in social policy and health policy issues, Ms. Arrindell develops and implements short-term and long-term strategies to influence policies that impact sexual health, with an emphasis on prevention of sexually transmitted infections and enhancing awareness of the burden and impact of STIs on adolescents, women and people of color.
Board of Directors
Eric R. Wright, PhD :: Chair
Georgia State University
Atlanta, GA
Keith Walsh :: Immediate Past Chair
BioScience Communications
New York, NY
Asa Radix, MD :: Vice Chair
Callen-Lorde Community Health Center
New York, NY
Missy Orr :: Secretary/ Treasurer
PPD
Morrisville, NC
Abraham Morgentaler, MD, FACS
Men's Health Boston
Boston, MA
Michael Ross, MD, PhD, MPH, MHPEd, MSt
University of Minnesota Department of Family Medicine and Community Health
Minneapolis, MN
Maria Trent, MD, MPH
Johns Hopkins University School of Medicine
Baltimore, MD
Noor Abualnadi, MD
University of North Carolina School of Medicine
Chapel Hill, NC
Lynn Barclay
President and CEO