Every year in May we shine an especially bright spotlight on the unique health needs of girls and women. New policies and programs make quality healthcare accessible for millions and we want to make sure you take advantage of all that's available. You deserve to be well cared for in mind and body!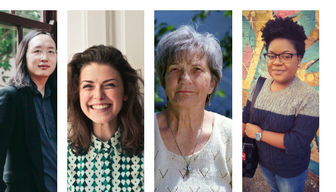 Sexual Health Across the Lifespan
Menopause is a normal, natural event—not a disease!
Menopause isn't a one-size-fits-all event and affects each woman differently. Some women reach natural menopause with little to no trouble; others may experience symptoms that can hamper their lives. And when menopause starts suddenly as a result of surgery, chemotherapy, or radiation, the adjustment can be tough.
Self Assessment Tool for Young Females
These self-assessment tools are designed for young female patients – one for ages 9-14 and the other for ages 15-young adult years – to help provide a picture of overall health and wellbeing and to get them thinking about a number of health topics as they prepare for a visit to their health care provider.
Pleasure is Healthy
Beyond the Big "O"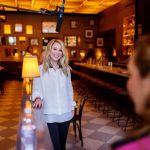 Sexual pleasure is good for you! Listen to the ASHA podcast as Dr. Logan Levkoff dishes on everything from not only having more sex but better sex, and why sexual pleasure doesn't need to involve a partner!
Sexual Pleasure 101
If you're wondering why your sex life isn't playing out like a steamy love story, it's good to remind yourself that your sexual-response triggers are unique to you! So just how will you experience sexual pleasure?
Women and Sexual Health Care
Yes Means Test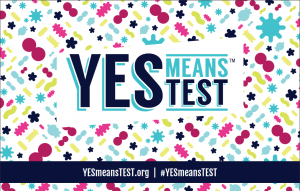 A happy and healthy sex life starts by saying #YESmeansTEST. It's as easy as having a chat with your healthcare provider. They can help you figure out which tests for sexually transmitted infections (STIs) are right for you. At a minimum, the Centers for Disease Control and Prevention (CDC) recommends that sexually active women under age 25 get tested for chlamydia and gonorrhea every year.
Preventive Care and the ACA
Under the Affordable Care Act (ACA), a number of preventive care health services are now available for women without cost sharing–in other words, nothing out of pocket! See which services are covered and learn what it means for you .
Take Ten
Talking to a healthcare provider about your sexual health can be intimidating. You might feel embarrassed about the questions that you have; you might not want to admit to certain feelings or fears about your health. However, being able to talk to your healthcare provider about your physical health as it relates to your sexual health is absolutely crucial. Ten Questions to Ask has tools for finding the right provider and talking with them once you do.
Relationships
R-E-S-P-E-C-T
Listen to Aretha! Truly good relationships take time and energy to develop, and should be based on respect and honesty. This is especially important when you decide to date someone. While it's important that dating partners care for each other, it's just as important that you take care of yourself!  Healthy Relationships gets you started towards the relationships you deserve.
For Your Viewing Pleasure
Sexual Health TV

Sexual Health TV (SHTV) is your one stop for a wide range of sexual health programming including our library of women's health videos. Check out one of our most popular videos, How Well Do You Know Your Partner?