The following sexual health experts provide advice and information for ASHA's premium services: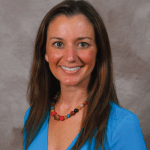 Debby Herbenick, PhD, MPH is an associate professor at Indiana University, the sexual health educator for The Kinsey Institute for Research in Sex, Gender, and Reproduction, and author of six books about sex and love. Her newest book is The Coregasm Workout.
---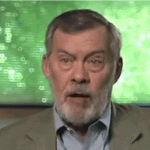 H. Hunter Handsfield, MD
Dr. Handsfield is Professor Emeritus of Medicine, University of Washington Center for AIDS and STD, and former director of the Sexually Transmitted Diseases Control Program for Public Health—Seattle & King County, Seattle, Washington. He has been at the forefront of STD research and prevention for four decades and is the 2010 recipient of the American STD Association's Distinguished Career Award (formerly the Thomas Parran Award), the nation's highest accolade for STD expertise. Dr. Handsfield Dr. Handsfield recently completed six years as a member of ASHA's Board of Directors.
---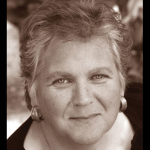 Evelyn Resh, MPH, CNM, is a certified sexuality counselor and a certified nurse-midwife with over 20 years of experience as an integrative health and sexuality practitioner. She has also written for many websites including Oprah.com and The Huffington Post.
---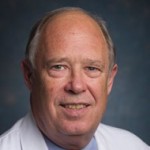 Edward W Hook III, MD, is medical director of the Sexually Transmitted Diseases Control Program for the Jefferson County Health Department in Birmingham, Alabama, and a professor of medicine/epidemiology at the University of Alabama at Birmingham. He is also co-director of the UAB Center for Social Medicine and STDs.
---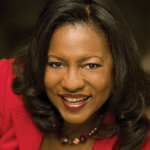 Dr. Hilda Hutcherson, MD,  received her undergraduate degree from Stanford University and her medical degree from Harvard Medical School. She is presently a Professor of Obstetrics and Gynecology at Columbia University College of Physicians and Surgeons and the Director of the Center for Sexual Heath at Columbia University.
---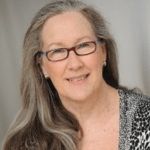 Walker Thornton, M.Ed, has a Master's degree in Educational Psychology and writes extensively about sexuality, relationships, sexual health, and caregiving. With an interest in sexual health and aging, she says "As we make the transition from youthful to wise and mature, we have a common desire to explore our lives, and give voice to our joys and our wisdom. Midlife women possess a wealth of knowledge. And, we want to learn more. I view knowledge as a powerful force—sharing strengthens us and bonds us together."
---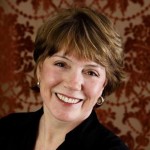 Terri Warren, RN, ARNP, nurse practitioner, grew up in Minnesota and migrated west to Oregon for graduate school. After completing a master's degree in counseling and another in nursing, she opened Westover Heights Clinic in Portland, specializing in sexually transmitted infections and herpes specifically. Over the next 33 years, she conducted or participated in over 100 clinical trials studying STI's, primarily herpes and has taken care of thousands of patients with genital herpes infections. She has served on the scientific advisory board of ASHA and has been on the board of the American Sexually Transmitted Disease Association.
---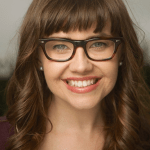 Kate McCombs, MPH, is a NYC-based sex educator, blogger, and speaker. Ultimately, her work is about helping people feel more comfortable talking about sex.
---