Health policy—laws, regulations, and guidelines—help shape public health and have a significant impact on our lives. From seat belt laws, to regulations on tobacco use, to vaccine recommendations, health policy can improve public health, prevent disease and contribute to a healthier society.

ASHA's focus is on policies related to sexual health, which can include everything from improved access to contraception and family planning services, support for comprehensive sex education, protection for LGBTQ individuals, and promotion of vaccine and screening recommendations to prevent sexually transmitted infections (STIs). Such policies have an impact on our daily lives as well as on broader public health outcomes.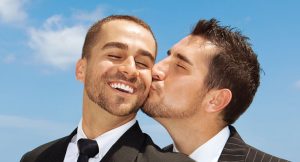 For example, look at the case of legalized same-sex marriage. While often viewed through the lens of politics, the issue is more a matter of public health. Research has shown that legal marriage comes with not just social and economic benefits, but significant positive health benefits as well, including better access to health insurance and care as well as reduced rates of anxiety and depression. Additionally, surveys of lesbian, gay, and bisexual individuals revealed evidence of the negative health effects of marriage inequality.

The goal of our policy efforts is to improve access to sexual health services and help people achieve good sexual health throughout their lives. As the oldest nonprofit organization in the underserved area of STIs, ASHA plays a leading role in advocating for sound sexual health policy in Washington, DC. We work in coalitions with important partners in health policy to educate policy makers about the urgency of sexual health, the need for additional research, and the importance of frontline support for sexual health programs in our communities.
For example, ASHA's policy efforts include support of:
Selected Issues in Sexual Health Policy
State Policies
As a national organization, ASHA primarily focuses on federal policy issues. However, there are many sexual issues affected by policies enacted at the state level, from abortion rights, to access to emergency contraception, to sex education. These policies can vary widely from state to state. For example, according to the Guttmacher Institute 18 states and the District of Columbia require that information on contraception be provided in sex education classes, while 37 states require that information on abstinence be offered, and 19 require that instruction on the importance of engaging in sexual activity only within marriage be provided. Guttmacher offers monthly state policy updates in all topics of sexual and reproductive health and is an excellent resource for state-level developments.
The National Conference of State Legislatures is another resource for state-level policy issues, including teen dating violence, HPV vaccine statutes, and transgender rights, including so-called "bathroom bills." These bills are restrict access to restrooms, locker rooms and other sex-segregated facilities in public buildings—individuals are required to use facilities that correspond the their sex assigned at birth, limiting access for transgender persons. While North Carolina is currently the only state that passed such a bill (which has now been repealed), sixteen other states introduced similar legislation in 2017.