Have questions? Need answers? Want to know what the experts have to say? Then try one of ASHA's three premium services to get expert advice and opinions.
---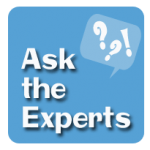 How likely is it that I'll transmit herpes to my partner? I was diagnosed with HPV a few years ago but does that mean I'll always have it? How do I talk to my partner? ASHA's Ask the Experts service is your opportunity to post questions in our online forums that are answered directly by health professionals who specialize in STIs and sexual health.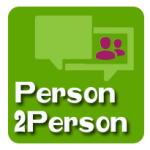 Looking for a one-on-one conversation to address your questions about sexually transmitted infections? Person2Person lets you connect directly with ASHA staff and have your questions answered by phone or chat with an appointment of your choosing.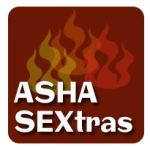 Orgasms. Oral sex. Masturbation. Choosing the right vibrator. Communicating better with your partner when you're not quite in synch. ASHA's SEXtras features carefully selected articles written by nationally known sexuality and relationship experts. No matter what you're looking for from relationships and pleasure, SEXtras offers practical real-life advice, tips, and techniques for the bedroom and beyond.