Taking care of young people is often a challenge, since they often do not visit their healthcare provider on a regular basis (especially boys and young men). These tools – companion pieces to age-specific self-assessments for young males and females – are meant to trigger questions you may want to ask, even for patients in the office for a simple sports physical. ASHA's goal is that every provider visit involves these important topics.
The tools were developed through a number of activities, including a literature review and research with the target audiences. As a healthcare provider you have power as well.
| | |
| --- | --- |
| The checklist for healthcare providers (female patients ages 9-young adult) | The checklist for healthcare providers (male patients ages 10-18 |
| | |
| A patient self-assessment tool for females ages 15-young adult. | |
These tools were developed by the American Sexual Health Association, School-Based Health Alliance, Healthy Teen Network, and Partnership for Male Youth, through an independent educational grant from Merck and Company.
Treating Adolescent Male Patients: An Interview with Dr. David Bell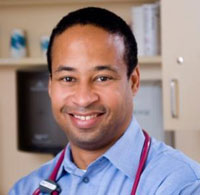 To explore issues related to the examination of the young male patient, ASHA had a conversation with Dr. David Bell for our Sex+Health podcast. Dr Bell discusses ways to build rapport with patients, elements of the physical examination, immunizations, sexual health, and other matters of relevance to this population. Dr. Bell is an Associate Professor in the Departments of Pediatrics and Population and Family Health at the Columbia University Medical Center. He is also the Medical Director of The Young Men's Clinic at the New York Presbyterian Hospital.


The Importance of Talking to Adolescent Patients about Sexual Health
A new CDC report on the drop in teen sex rates over the past 25 years has been covered by many outlets as a marked decrease. The facts however, offer a different story. Forty-four percent of female teens and 47 percent of male teens report ever having had sex, and by age 19 nearly 70 percent of teens have done so. These numbers have remained steady since 2002. They represent millions of teens that need education and skills to help them protect themselves from unwanted pregnancy, HIV, and sexually transmitted infections (STIs).
As the CDC report and the No Child Left Behind reauthorization's restrictions on sex education in schools reignites debate about comprehensive sex education, healthcare providers may be the only trusted source for a young male to get the facts.
In a recent interview, former Surgeon General David Satcher, MD, PhD, likened abstinence-only education to the Tuskegee experiments, stating, "I think abstinence-only programs are really unfair . . . . What is it that justifies educating people about their bodies and leaving out things that have to deal with human sexuality? Before I was Surgeon General I had the opportunity to get President Clinton to apologize for the Tuskegee study…[T]hese black men were denied information and access to care…and now we're talking about denying young people information that they can use to protect themselves if they decide to become sexually active."
Take the time to talk to your young patients and let them talk to you. We ask that you take every opportunity to teach that health is indeed power!