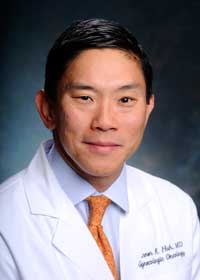 Cervical cancer screening used to all be so simple—women were told just go for your annual Pap. But now we have new tests to screen for cervical cancer, plus updated guidelines that—for most women—mean routine screening is done every few years rather than annually.
The changes are confusing not only to women but their healthcare providers, too. So to sort all this out, in this episode of our Sex+Health podcast we're talking with Dr. Warner Huh, Division Director and Professor in the Division of Gynecologic Oncology at the University of Alabama, Birmingham. He co-authored the current guidelines on cervical cancer screening and management of abnormal tests published jointly by the American Society for Colposcopy & Cervical Pathology, the American Congress of Obstetricians & Gynecologists, and the American Cancer Society.


ASHA's Sex+Health podcast is on iTunes. Subscribe today!