A Three-Part Conversation with Dr. Pepper Schwartz on Female Sexual Difficulties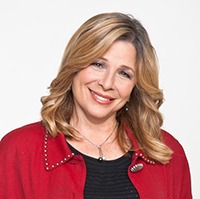 Female sexual difficulties
are more common than you think and impact couples inside and outside the bedroom. When sex isn't easy how do you even begin this conversation with your partner or, for that matter, your healthcare provider? Sociologist, sexologist and relationship expert Dr. Pepper Schwartz joins our Sex+Health podcast for a three-part discussion on the range of female sexual difficulties and offers practical advice and resources for women (and their partners). You're not alone!
Episode One: How do female sexual difficulties (FSD) affect relationships in and out of the bedroom?
Episode Two: Concerned your partner is no longer in the mood? It may be more than you think.
Episode Three: Diving deeper into the most common female sexual difficulty (FSD), Hypoactive Sexual Desire Disorder (HSDD), and the other types of FSD that may be affecting your relationship.