It used to be very simple—a woman had an annual Pap test. Now, Paps can be done alone or in combination with an HPV test (one HPV test can even be used for primary cervical cancer screening). Added to the mix is a set of updated guidelines that, for most women, means an annual cervical cancer screening exam is a thing of the past.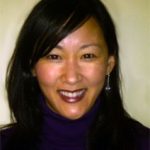 It can all be very confusing, even for healthcare providers! Not to worry: in this edition of ASHA's Sex+Health podcast we talk to Ina Park, MD, who sorts it all out for us. Dr. Park is an associate professor at the University of California, San Francisco School of Medicine, in the Department of Family and Community Medicine. Dr. Park is also the medical director of the California Prevention Training Center.


---
ASHA's Sex+Health podcast is on iTunes. Subscribe today!