The World Association for Sexual Health (WAS) is launching its fifth annual World Sexual Health Day observance on September 4th, and in support ASHA will offer expanded sexual health resources that include fact sheets, interviews, questions and answers from our panel of experts, and perspectives on sexual health from a diverse group of voices in the field.
Understanding HIV/AIDS Syndemics and Social Determinants of HIV/AIDS
Robert Fullilove, EdD, examines how drug policy and mass incarceration disrupts communities (especially communities of colors) and drives the HIV epidemic by removing so many of their young men. Dr. Fulilove is Associate Dean for Community and Minority Affairs, and Professor of Clinical Sociomedical Sciences at Columbia University Mailman School of Public Health. He also serves on ASHA's Board of Directors.
"If you simply looked at the geography of HIV you'd have to deal with the puzzling fact that New York City, which has only a fraction of a per cent of the U.S. population, has since 1981 borne at least 15%-17% of the burden of this epidemic. Meaning that if you look at it very carefully, within a two hour drive of this campus [in New York] you're going to see roughly 25% of all the cases of AIDS that have ever been reported to the CDC."
"The U.S. is 5% of the world's population, yet we house 25% of all the world's prisoners. The war on drugs began a phenomenon of mass incarceration. It's estimated that since 1972, drug-related arrests have increased by a factor of three…38% of all inmates doing time in state or federal prisons are African-American."
"Mass incarceration did more to destroy family life in the community; did more to destroy the community's capacity to develop the kind of collective efficacy that we depend on when we build public health interventions, that it should be no surprise that their loss to the community ultimately paved the way for the creation of a niche for HIV in the community that we are still struggling to deal with."
—Dr. Robert Fulilove
---
Baby Boomers Getting Older, But Not Giving Up on Sex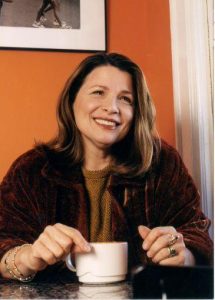 This essay from Dr. Pepper Schwartz, featured in ASHA's newest book Creating a Sexually Healthy Nation, gives the scoop on Baby Boomers and navigating the sexual landscape as they age. Dr. Schwartz is the sex and relationship expert for AARP and has written 16 books on the dating habits and sensuality of couples and singles.
"Like other Baby Boomers, I have become exquisitely expert at denial. I am not sure how it came to pass that those of us born roughly during the period of 1945 to 1964 thought we might never have to age—but somehow we did. Even though we know, deep in our hearts, that Ponce de León never found that fountain of youth, there is a petulant part of us that strongly resents any infringement on our youthfulness. Nowhere is this more sensitive than when it concerns our body's appearance and function—and you can double that sensitivity when it comes to sex…"
Keep reading Dr. Schwartz's essay >>
---
Sexual Rights for Seniors
In 1995, the Hebrew Home at Riverdale, New York, established what's recognized as the nation's first sexual expression policy for residents of a retirement community. Updated in 2013 to address matters of consent (which can be especially tricky with patients coping with Alzheimer's disease and dementia), the policy affirms sexual intimacy as a human right and lays out guidelines for appropriate sexual expression in their community along with staff responsibilities in safe-guarding residents' well-being. Read more about this forward thinking policy on the ASHA blog.
---
Podcasts from Sexual Health Expert Debby Herbenick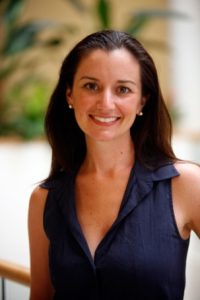 Throughout September ASHA will feature podcasts from sexual health expert Debby Herbenick, PhD, MPH. Dr. Herbenick is a research scientist, co-director of The Center for Sexual Health Promotion at Indiana University, and a sexual health educator at the Kinsey Institute. She also serves on ASHA's Board of Directors. These podcasts originally appeared on the Kinsey Confidential website. You can also follow her on mysexprofessor.com and Twitter.
---
Working Toward Sexual Health Promotion
Dr. Eli Coleman, director of the Program in Human Sexuality at the University of Minnesota Medical School, explains why sexual health is increasingly recognized as a crucial component to overall health. Coleman is the author of numerous articles and books on sexual health, and the founding editor of both the International Journal of Transgenderism and the International Journal of Sexual Health.