Each year in June we put a special focus on the health needs of boys and men. Sexual health is important across the entire lifespan and involves more than just sex! Body image, relationships, understanding sexual anatomy (and keeping it healthy) are all a big part of a guy's overall health. ASHA has an array of sexual health resources developed just for men at all stages of life.
Sex+Health Podcast: Men's Sexual Health
There are many misconceptions around men, sex, sexuality, and just what men want from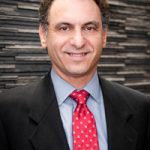 relationships. Guys are seen as always turned on, selfish in the bedroom, and not all that interested in their partner once the carnal tango ends. Is that fair?
To find out we chatted with men's sexual health expert Dr. Abraham Morgentaler, an associate clinical professor at Harvard Medical School, the director and founder of Men's Health Boston, and a member of ASHA's board of directors. He's also the author of The Truth About Men and Sex: Intimate Secrets from the Doctor's Office.


ASHA's Sex+Health podcast is on iTunes. Subscribe today!

Health is Power
The Health is Power toolkit is designed for organizations to better promote sexual health among young African American men (ages 18-30). The toolkit is designed mainly for heterosexual men, but also includes imagery and messaging that can be used with gay and bisexual men. On the Health is Power campaign page, organizations can download the campaign toolkit, which contains drop-in web content, as well as customizable posters and postcards and social media content.
Health and Wellbeing for Young Males
This self-assessment tool is designed for young male patients, roughly ages 14-18, to help provide a picture of overall health and wellbeing. This assessment can be shared with a healthcare provider, who can answer any questions you might have about the questions covered.
Anatomy 101
There's more to it than what you see. Although most of the male reproductive organs are external, it's important to understand how all your sex organs—external and internal—work together.
Sexual Difficulties in Men
Sexual difficulties in middle age are just as natural to the aging process as a change in hearing, vision, or physical strength. While it's important to understand why most men over 40 experience some form of sexual difficulty, it's more important to understand that sexual difficulties in middle age (and beyond) can be managed.
Take Ten
Talking to a healthcare provider about your sexual health can be intimidating. You might feel embarrassed about the questions that you have; you might not want to admit to certain feelings or fears about your health. However, being able to talk to your healthcare provider about your physical health as it relates to your sexual health is absolutely crucial. Ten Questions to Ask has tools for finding the right provider and talking with them once you do.
Sexual Health TV
Sexual Health TV (SHTV) is your one stop for a wide range of sexual health programming including men's health videos like Myths and Facts about Erectile Dysfunction.
Ten Things to Know
ASHA's one-page fact sheet includes ten essential things to know about men's health, with a special focus on sexual health. From condoms to contraceptives, to prostate health and essential exercise, this brief but informative sheet serves as a guide for men and their special health needs. Can be printed or read online to access links to more information. Download a free copy here.