The American Sexual Health Association (ASHA) created the National HPV and Cervical Cancer Prevention Resource Center to address the lack of nationally available HPV and cervical cancer prevention information and resources. The Center is dedicated to addressing the multiple issues and challenges associated with HPV and cervical cancer prevention in the United States. The resource center is here for you!
Accurate and up-to-date information about HPV and cervical cancer prevention and related issues such as screening, self-esteem, partners, and transmission.
Source for referrals such as local HPV support groups.
Voice to increase the awareness of HPV and cervical cancer prevention through the mass media.
Home of the National Cervical Cancer Coalition (NCCC), dedicated to helping women, family members and caregivers battle the personal issues related to cervical cancer and HPV and to advocate for cervical health in all women by promoting prevention through education about early vaccination, Pap testing and HPV testing when recommended.
A Guy's Guide When His Partner is Diagnosed with HPV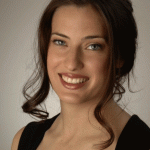 HPV, abnormal Pap tests, follow-up exams and treatments are confusing for the women dealing with them, but what about the boyfriends and husbands? There aren't many resources to help a baffled guy understand what's going on with HPV, or how to best support the woman in his life who's dealing with a diagnosis.
Danielle Sepulveres, author of the just released book Losing It: The Semi-Scandalous Story of an Ex-Virgin, offers insight for male partners of women diagnosed with HPV or a related condition. Sepulveres offers a quick FAQ to help men get a clue.
---